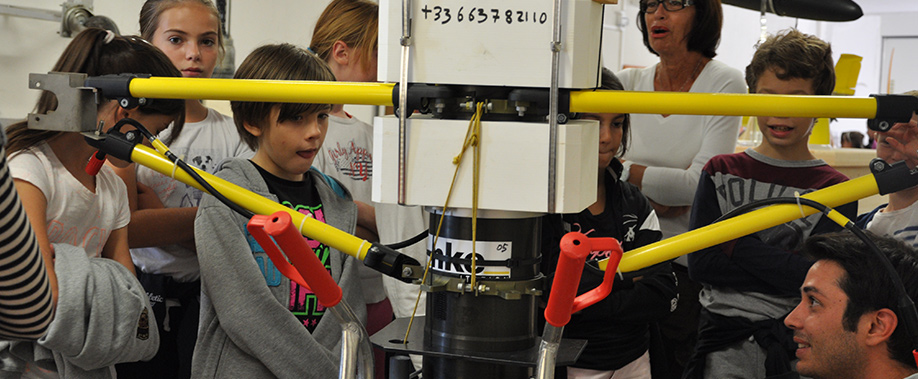 The OAO team intends to share its research results with the public.
At several occasions dissemination via the different media (printed, web, radio, TV, and press releases) have allowed to inform on ongoing projects and new findings. Moreover other outreach actions have been undertaken (e.g. articles http://www.oao.obs-vlfr.fr/mediaoutreachsm/outreachsmdisse, conferences & events) that include educative programs http://www.oao.obs-vlfr.fr/mediaoutreachsm/outreachsm
For additional inquiries, you may appreciate the following compilations:
and in case you have not yet found the information you are looking for, you are welcome to contact us.
This online platform is particulary dedicated to school children and to raise avareness on various ocean topics.As part of this projet, school classes can join the initiative "adopt a float" and follow the robots on their scientific journey.
The OAO participates and actively contributes to the Defismed initative. Launched in April 2011 at the UNESCO (Paris) this initiative aims at highlighting advances in Mediterranean research within the fields of: water resources, biodiversity, nutrition supply and the Sea.
One of its main objectives is to facilitate an exchange between researchers, decision makers and educators in order to inform citizens about ongoing science and so to facilitate a dialogue between science & society.