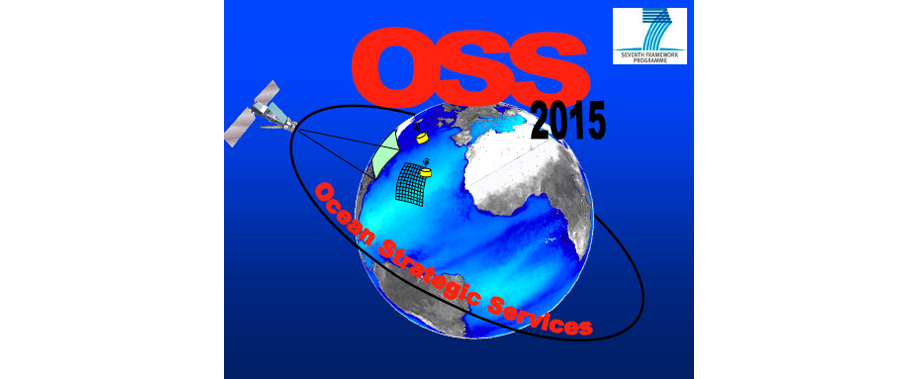 The OSS2015 project is aimed at addressing advanced biogeochemical products in the context of the current Marine Core Service (MSC; e.g. MyOcean). The project has chosen two pilot sites, the Mediterranean Sea and the North Atlantic, to conduct R&D work within three main areas:
The derivation of 3-D and 4-D representations of biogeochemical variables. This will be achieved by integrating glider and float in situ data together with data obtained by Earth Observation (EO) satellites into cutting-edge numerical and bio-optical models.
The generation and validation of satellite derived global time series of advanced biogeochemical products (Particulate Organic Carbon, Net Primary Production, Phytoplankton Functional Types, Particle Size Distribution) for carbon cycle science.
The implementation of a prototype platform of "on-demand" services for product generation and distribution. This system of services will be tested and demonstrated with the new biogeochemistry products developed during the project.
Moreover, OSS2015 will analyze the socio-economical benefits and value of the products and services generated by the project. The OSS2015 team comprises ten partners from six scientific research institutions and four SMEs and is designed to cover the needs of both science users and users interested in more applied services.
As part of the group, OAO will particularly intervene (1) in collaboration with LEGI to activities linked to the integration of in situ, satellite & models, (2) in collaboration with ULCO to the development of new EO marine products and will also be involved (3) in outreach activities. The Seventh Framework Programme (FP7) of the European Commission financially supports this three-year project.