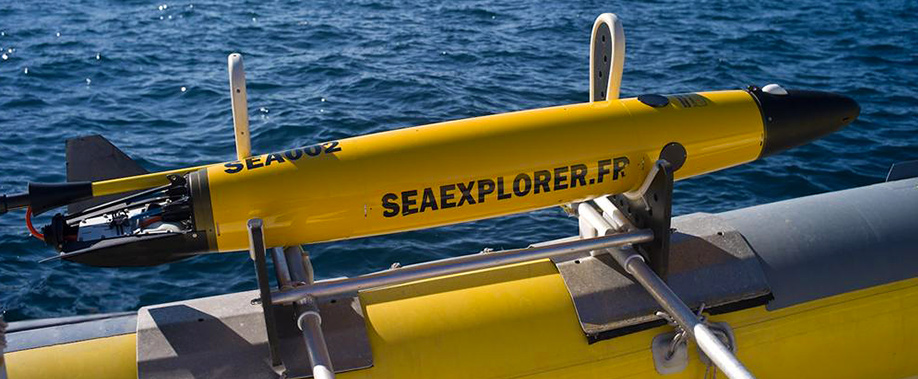 Project leader: Yann Lepage (ACSA)
Project leader at LOV: Hervé Claustre
The objective of this project is to conceive an underwater glider without wings. Several research centers and private companies collaborate, founded by the French Ministry of Defense, to its development.
In order to promote this innovative technology, the OAO team calls upon its skills. Particularly experienced in managing various kinds of gliders, it is also an esteemed partner due to its proficiency concerning the development and the scientific use of biological and biogeochemical sensors.
A prototype of the SeaExplorer will be intensively tested in the Ligurian Sea across the Nice (French Riviera) to Calvi (Corsica) transect.
More about SeaExplorer on ACSA ALCEN website