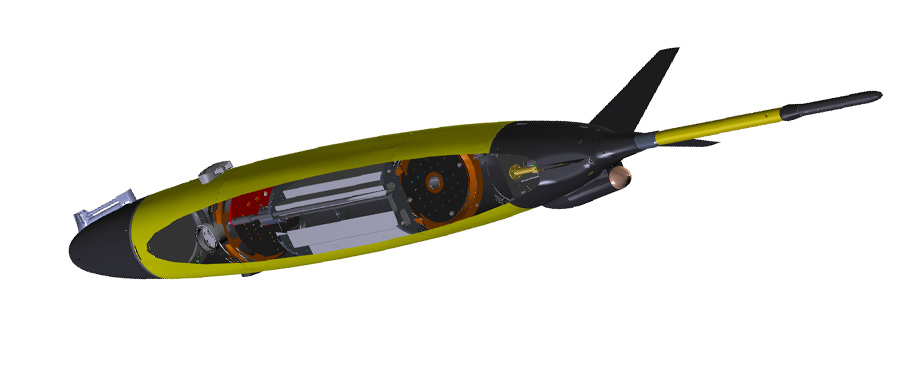 Gliders (like profiling floats) are scientific platforms that represent unique tools for Ocean exploration. Thanks to their autonomous mission types and their capacity to "backpack" various complementary sensors, their observations are precious.
For example within the context of jellyfish studies only few observations are yet available. In order to better understand the origins of (harmful) jellyfish outbreaks as well as to improve our understanding on the dynamics within their natural environment specific observational contributions are needed. A significant scientific contribution is expected from a new device : a compact, low power jellyfish camera especially designed for the implementation on gliders.
The development of such a camera and its implementation is part of the VASQUE project objectives. This innovative payload, in the beginning particularly designed for a glider of the SeaExplorer type, will allow first robotic observations and monitoring of jellyfish.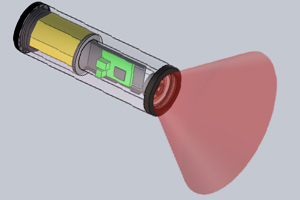 Technical sketch of the jellyfish camera
credit: F. Besson (OAO/LOV)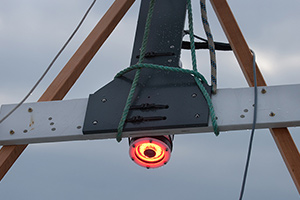 The prototype mounted on a wooden triangle and ready for first tests at sea - F. Besson (OAO/LOV)- photo credit: J.-J. Pangrazi (OAO/LOV)